The Evolution of Artificial Intelligence: From the Past to the Future & Machine Learning for Veracity of Big Data
May 11, 2019 @ 10:00 am

-

11:30 am

PDT
2nd annual Computer, Software, and Electrical Engineering Technology Showcase
Third co-sponsor is IEEE SSCS Chapter for helping on publicity.

Fourth co-sponsor is IEEE CASS Chapter for helping on publicity.
Time & Location:
From 10am to 11.30am on May 11th 2019 at SJSU.
1) Talk title: The Evolution of Artificial Intelligence: From the Past to the Future
Abstract:
In this talk, I will trace the development of AI through the key inventions in AI, covering the development of machine learning, speech recognition, image understanding, deep learning and reinforcement learning. You will get a behind-the-scene view of Amazon Alexa, Apple Siri, and DeepMind's AlphaGo. This talk will give you an understanding of core AI technologies today and the historical context behind them. Finally, I will share my view on the next big things, where jobs go, and where new products can be built.
Bio:

Dr. Junling Hu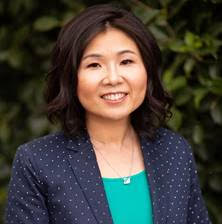 Dr. Junling Hu is the author of a new book titled The Evolution of Artificial Intelligence.. Dr. Hu has been an AI researcher, technology leader, and educator for the last 20 years. She is a recipient of National Science Foundation Career Award. She has worked as Director of data mining at Samsung, and managed AI teams at PayPal, eBay and Bosch. She has also worked as an Assistant Professor at University of Rochester. Currently she is the CEO of AIPro Camp LLC dba AIPro.io, an AI education company devoted to training and education about AI. Dr. Hu received a PhD in Computer Science from University of Michigan at Ann Arbor and her research was focused on reinforcement learning. Her dissertation title was "Learning in Dynamic Non-cooperative Multiagent Systems" and led to many well-cited papers.

2) Talk Title: Machine Learning for Veracity of Big Data
Abstract:
Machine Learning is increasingly proving itself to be the mortar of modernization. The talk will examine how Machine Learning can be applied to the problem of veracity of Big Data, particularly, Web information. We are overwhelmingly depending on data for crucial tasks like driving as in self-driving cars, delivery as in autonomous drones and even in electing Presidents of countries, owing to the role of Online Social Networks like Twitter in these elections. Trusting technology has become inevitable. Compromising the quality of data in these circumstances can be hazardously risky. Ideally, data should be entirely truthful and accurate. However, there have been a number of instances where data was manipulated or posted fraudulently for ulterior motives, causing serious damage. Misinformation Containment is indeed a difficult task and computationally, has been proven to be NP-hard.
The Web is an important enabler of the evolving world economy and has the potential to bring more and more people into the mainstream. The Web, being humanity's largest source of information and interaction, can serve as a conduit of humanitarian services and presents a huge opportunity to enhance the quality of life further. Unfortunately, a significant percent of the information posted on the Web is not entirely true, which substantially limits its ability to serve the needs of the humanity. this talk will go deeper into the ideas from Machine Learning to see how we can help make the World Wide Web, particularly the Social Media part of it, entirely truthful, which should ideally be an important milestone to achieve in the near future. The talk will draw from the speaker's recent book "Big Data: Machine Learning and Other Approaches to Verifying Truthfulness".
Bio:

Dr. Vishnu S. Pendyala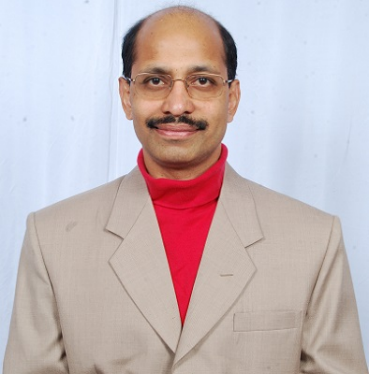 Dr. Vishnu S. Pendyala is the author of a new book titled Veracity of Big Data. Dr. Pendyala leads the DevOps activities at Cisco for some significant products. He is a seasoned Technical Leader with over two decades of development, porting, and DevOps experience with industry leaders like Cisco, Synopsys, Informix (now IBM), and Electronics Corporation of India Limited. He received his PhD in Computer Engineering from Santa Clara University. His dissertation title was "Evolving a Truthful Humanitarian World Wide Web". Earlier, he received MS (Computer Engineering) degree from San Jose State University. He also received BE (Computer Science), MBA(Finance) degrees both from Osmania University, Hyderabad, India.
Open to all to attend
(Online registration is needed. If you did not register, seating is not guaranteed.)
-Organized by IEEE CIS SCV
Chair: Dr. Kiran Gunnam
Vice-Chair: Dr. Mehran Nekuii
Treasurer:  Ms. Priscilla Chen
Secretary: Mr. Shreyans Mulkutkar
Finance Committee Chair: Ms. Yllka Masada